Meet Peter Jouras
Personal Injury  & Bankruptcy Lawyer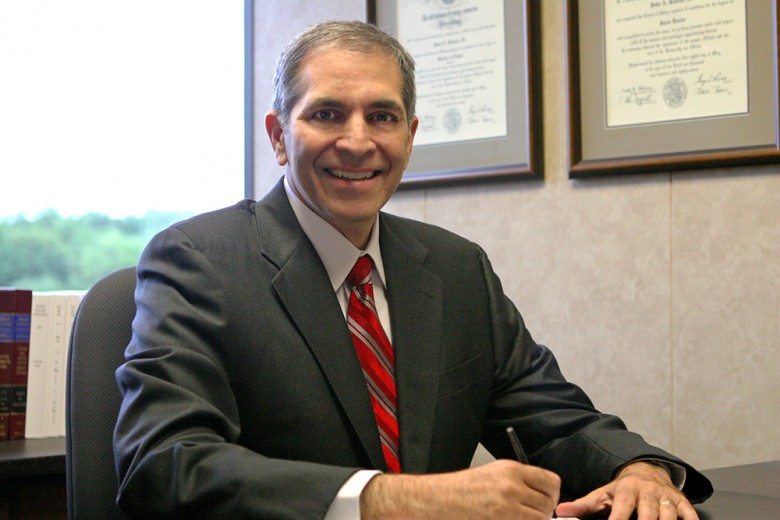 Lifelong Kansas City area resident
Peter A. Jouras, Jr. grew up in Roeland Park, Kansas. A graduate of Shawnee Mission North High School, he attended the University of Kansas where he earned a Bachelor's Degree in English and Business Administration. He completed his Juris Doctorate at University of Missouri at Kansas City (UMKC) and also received a Master of Laws in Taxation from UMKC.

Solo practitioner in the Kansas City metro
Upon completion of his post-graduate studies, he started his law practice in 1988. Licensed in both Missouri and Kansas, he has been in the same location from the beginning, in the Kansas City suburb of Fairway, Kansas.

Active leader within the legal community
Active in the legal community, Mr. Jouras has in the past served as an adjunct professor in the paralegal studies department at Johnson County Community College, as well as an invited instructor at Washburn Law School in Topeka, Kansas. He is a member of both the Johnson County Bar Association and the Wyandotte County Bar Association, and served as a trustee of the charitable arm of the Johnson County Bar Association for ten years, chairperson of the membership committee for 15 years and as a board member for two years. He has also been involved with the Kansas City Metropolitan Bar Association as an instructor in their Inn of Court program for young trial attorneys.
Passionate about his clients with proven results
A tireless advocate for his clients, he is motivated by the hope of having a positive impact on their lives. Approachable, caring and willing to fight for his client's rights, Mr. Jouras has litigated hundreds of cases to full and fair settlements and many to successful jury verdicts.
Husband, father and friend
Married with three young children his home life is as equally busy as his law practice these days. He cherishes every moment.